Internet Walkie Talkie Innovate on talking range
Traditional analog and digital walkie talkies always bring users trouble for its limited talking rang. Internet walkie talkie broke the limit. It works with GSM/UMTS network, taking use of the existing internet base station, extending the communication range to a worldwide level.
The whole system of the internet walkie talkie working principle is showed as picture below.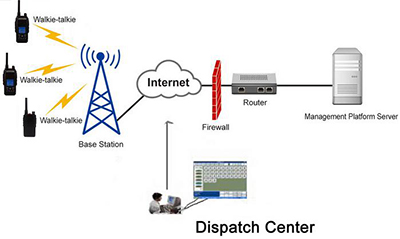 With only half year development, Internet walkie talkie with its PTT system on website, dispatcher App, conquered lots of clients. TESUNHO internet walkie talkie had been successfully tested in GB, AU, NZ, SG, MY, PH, CR, NG, ZA, DE, FI, IE.
TESUNHO now have ready-made internet walkie talkie 4 models. They cover from simple operation one for basic needs, to GPS version, even to Android version with wifi, GPS, bluetooth. Welcome to contact with us.